The brain of mechatronics
The future of mobility is smart and connected. Many automakers trust in our new electronic features in vehicles for greater comfort and safety – from our sensor-secured automatic side door drive to our dynamic interior concepts featuring consoles, seats and ventilation elements with precision adjustment. We are optimizing the interaction of control systems, drive concepts and sensors. Our next step is to set new benchmarks in feature connectivity. Bring us closer to this goal. Join our Brose team.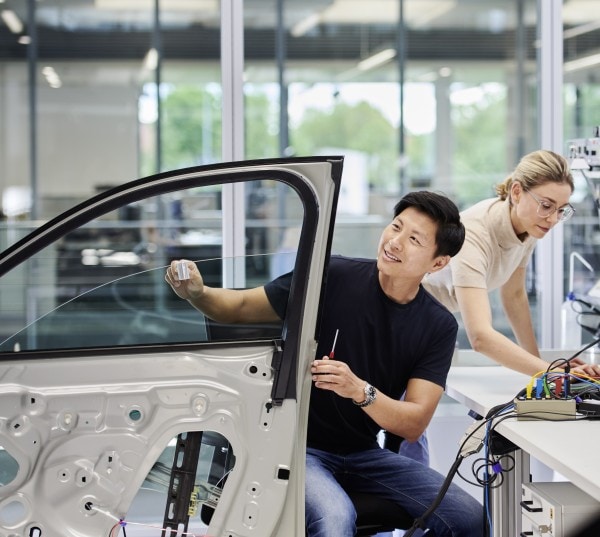 Electronics by Brose
We are the world's fourth-largest family-owned automotive supplier. Our expertise is the interaction of mechanical, electric and electronic systems – and our Electronics department is the idea generator and innovation driver for our mechatronic products. We produce approximately 43 million electronic units annually that control comfort, powertrain and thermal management systems. An international team of Development, Test, Quality, Customer Projects, Application and Testing Technology experts finds the best solutions for our customers.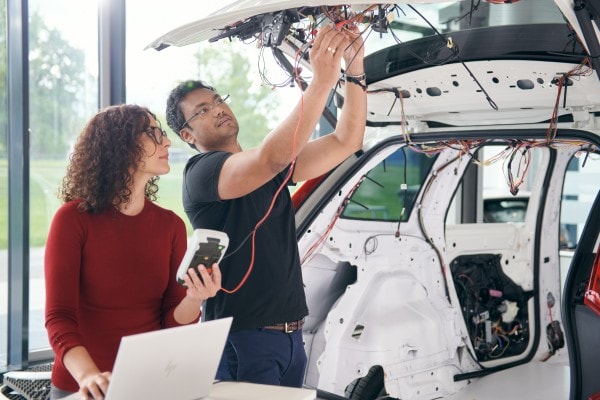 Mechatronic innovation at its best
We offer perfectly integrated access and interior products from a single source and continuously advance the development of our products. One example is our vehicle doors and liftgates with radar sensors for gesture-controlled opening and collision protection. This same technology detects a child in an overheated car and can prevent damage through interaction with our intelligent closure systems. We are developing electronic control units for transmission oil pumps in hybrid vehicles and electric climate compressors up to 810 V for climate control in electric cars.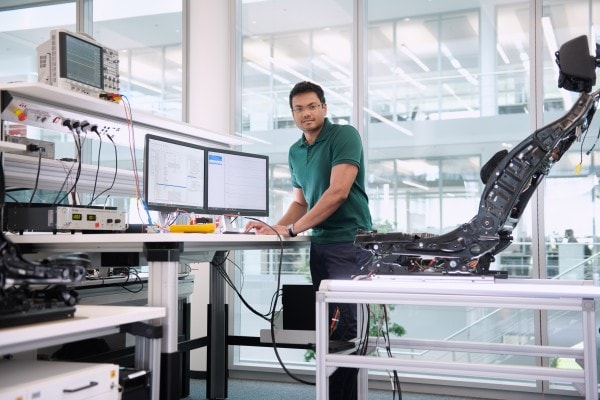 Challenging jobs and exciting projects
Feature connectivity is increasing in vehicles. To meet these demands we are expanding our software expertise: we offer software architects, software developers and system engineers challenging tasks with long-term prospects and are always looking for electronics project managers and specialists for audio, video, Ethernet, operating systems and cyber security. Our state-of-the-art working environment promotes flexible, location-independent work while also encouraging creativity through a perfect mix of an office setting and technical workspace. This allows for open communication and efficient development work.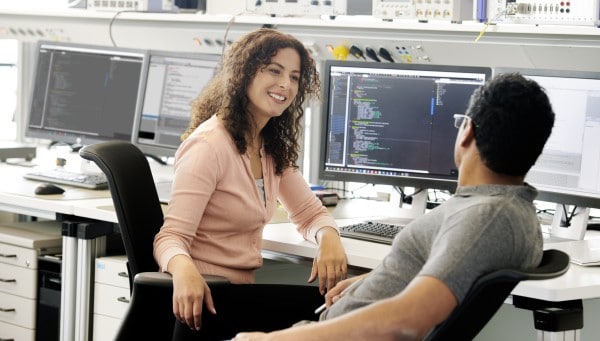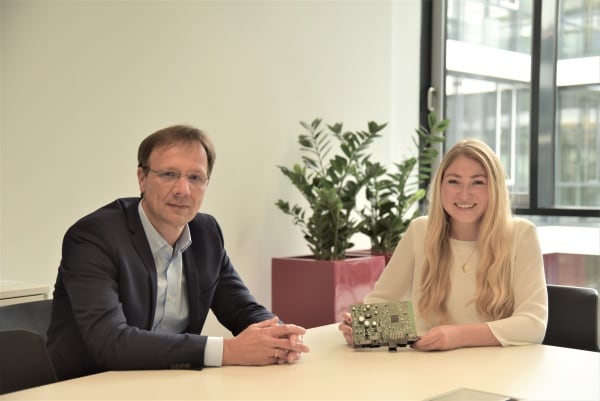 "We are taking an evolutionary step in feature connectivity
An interview with our Head of Electronics, Christoph Maag, on the Brose Group's electronics activities.
Our current electronic job offers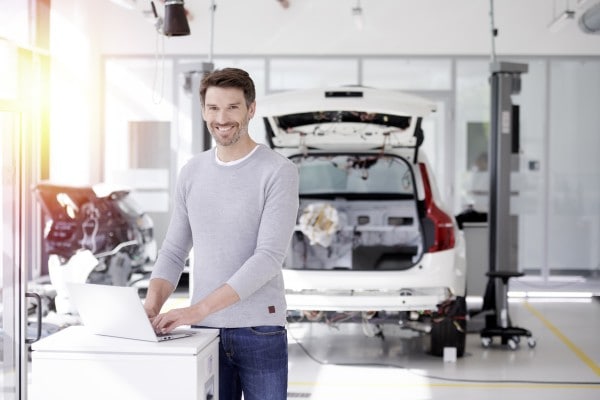 Brose offers system expertise from a single source.
Learn more about the global activities of Brose Electronics.
Our Electronics department is growing at various locations worldwide.
Find out more about our locations.