Performance orientation
As an international, family-owned company, we act according to the principle of performance and responsibility. We expect high employee engagement and offer an impressive benefits package and a motivating working environment.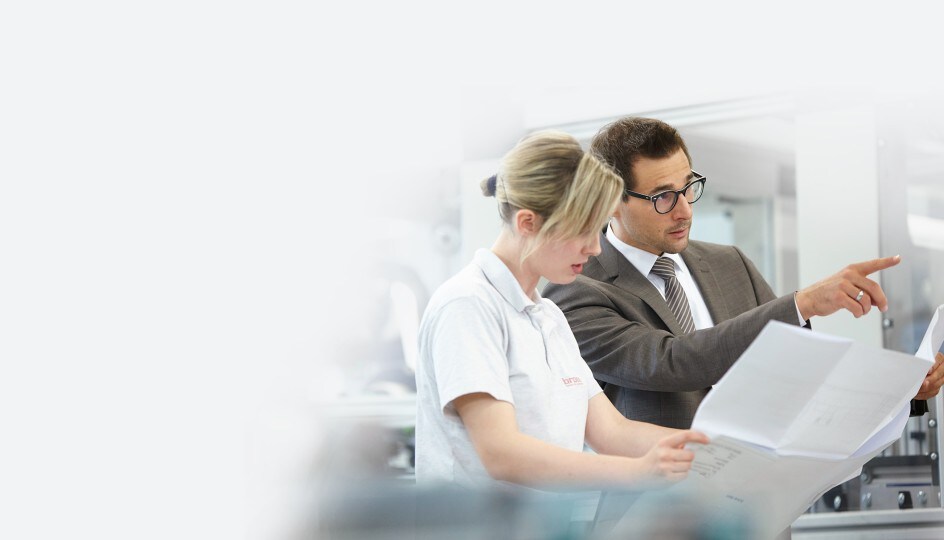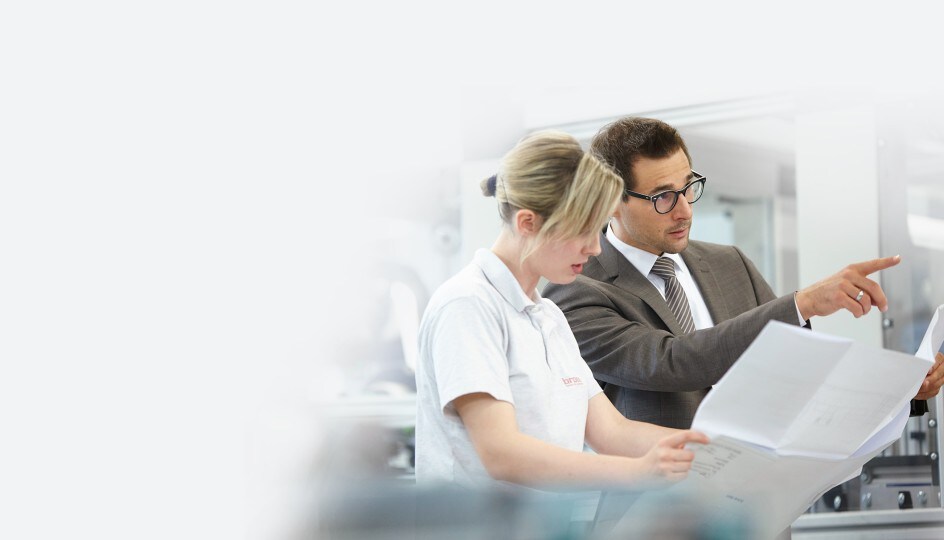 Shared Value
In accordance with our goal to deliver in every respect a first-class performance, the shareholders, advisory board and executive management board of our corporate group have approved the following company principles based on the term "FIRST".
Family
Our owners place the company's interest ahead of their own. Thus, we will grow in a profitable and self-financed way, and maintain our family-owned company's independence.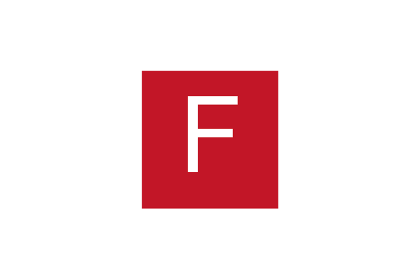 Innovation
We set standards with innovative mechatronic systems and components, securing a leading market position with the best price-performance ratio.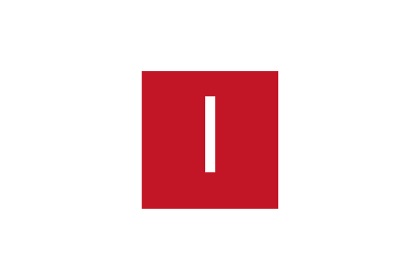 Respect
Our employees, especially our managers, are role models. Aware of our social obligation, we act fairly towards employees on all levels and at all locations.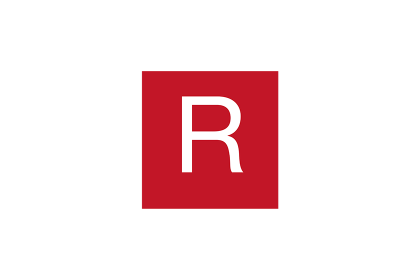 Success
We deliver top performance to our customers. Therefore, we set the highest quality standards for ourselves and partners.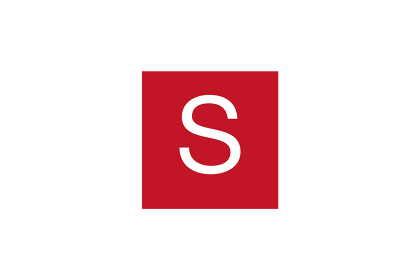 Team
Our shareholders, board members and employees collaborate based on trust, take clear and fast decisions, and assume responsibility for their actions.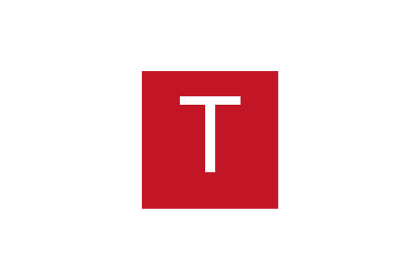 Best in class
Brose welcomes you, if you have a passion in mechatronics innovation, drive for steady professional and personal development. We expect employees execute highest quality standards and top performance, achieve customer satisfaction. Our employees show respect, loyalty, integrity, effective collaboration and reliability in their daily job.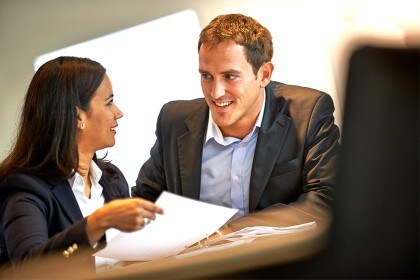 International mindset
Brose employees work in 23 countries worldwide. Every workday is international due to cross-border and cross-language communication between locations and project teams. Many employees in development, production and administration today constantly work in a global network - within the Brose Group and with customers, partners and suppliers. More and more employees go to foreign locations to work for a certain period of time.
One desk around the world
Brose development and administration employees require a functional workplace for their dynamic daily project business – whether in Detroit, Shanghai or Coburg. With access to all data via our globally networked communications system. Consistent desk sharing throughout the Brose Group reduces office space, IT and premises-related expenditure . Above all, however, this practice boosts our international, interdisciplinary project teams' performance and efficiency.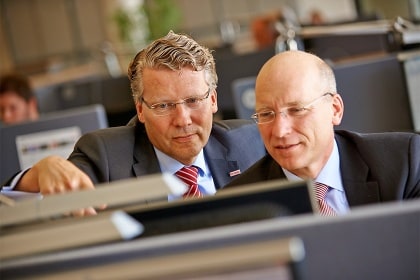 Working hours with freedom and flexibility
Instead of tracking working hours for pay purposes, supervisors and employees work together to create personalized schedules. This gives our employees in development and administration the necessary leeway to complete their tasks, encouraging efficient teamwork on international projects spanning multiple time zones. Moreover, as a family-owned company, we feel it is important to be able to balance work and family life. Flexible working hours give you the freedom you need for a fulfilling personal life. After all, satisfaction is a key motivator at work.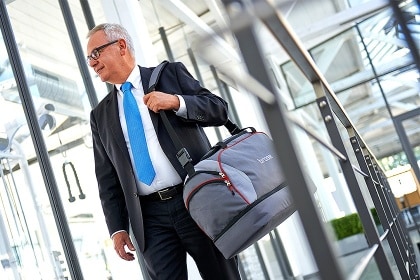 Employee caring
Embracing the values and responsibilities of a family –owned business, Brose is committed to providing attractive benefits, beyond that we also offer a range of additional amenities that make working at Brose even more appealing. Our family-oriented business philosophy is unmistakable. We take responsibility for our employees' welfare.
Fit and healthy
To promote a healthy life-style, we offer varieties of employees activities to employee, such as sports, company outing, annual dinner. Moreover, in some locations company gym is also a choice for the employee to enjoy sports.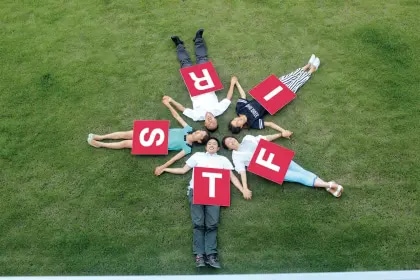 Catering service
Balanced, healthy and delicious
Nutritious and healthy: Brose is committed to offering a varied selection of dishes made with fresh ingredients and prepared carefully in order to seal in all of the nutrients. Opening hours are adapted to our variable working time and shift schedules.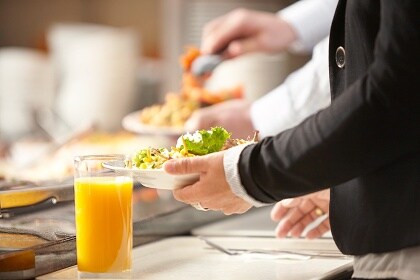 International relocations
Working abroad made easy
Our expatriate management for temporary assignments and expatriate assignments offers employees and their families intercultural training and language courses. Moreover, "look and see" trips to the region provide an initial impression. Preliminary service includes contract amendments, organizing visas, work permits and other paperwork, reimbursement for moving costs and much more. Our HR employees remain in close contact with expatriates during their stay abroad and prepare their smooth reintegration including job planning well in advance of their return. We also support national relocation.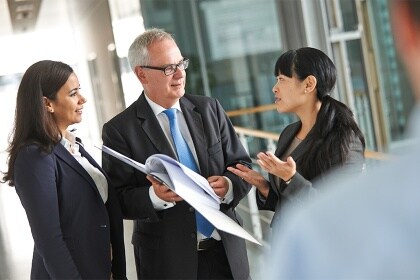 National relocations
Everything you need to feel right at home
We also help employees relocate when their next career move is just a road trip away for example, by coordinating the move or finding the right apartment or school for the kids. We are also happy to acquaint you with local cultural and leisure events and activities. It is important to us that Brose employees and their families feel at home in their new place of residence as quickly as possible.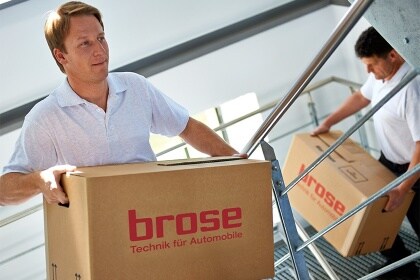 Brose Shop
Premium quality sports and leisure apparel
Visit the Brose Shop for contemporary sports and leisure fashion. Outdoor jackets, track suits, shirts, athletic shoes: we accept nothing less than the best when it comes to the quality of the materials used, design, comfort, selection and functionality. The impressive collection was designed by brand name manufacturers especially for Brose and includes a wide range of accessories, all of which are available at an attractive price in the Brose Shop.