For a brighter future
Education is an important prerequisite on the path to personal success, whether at work or in one's personal life. It drives all forms of societal and technological progress. As a globally operating, family-owned company, systematically fostering young peoples' careers is an integral part of the Brose identity. And as a major player in the local economy, we accept social responsibility by supporting projects in regions surrounding our group locations.
Small team – big motivation
Students see the "Formula Student" as much more than simply a design competition and race. Cars are developed and built independently by interdisciplinary teams – often with active support from automotive manufacturers. However, the close to 30-person Coburg Automotive Team (C.A.T.) at the Coburg University of Applied Sciences does not enjoy this advantage. Instead, C.A.T. relies on discipline, ambition and team spirit. Brose supports C.A.T. with financial and material resources along with comprehensive expertise. With success: in 2016 the team earned first place in Varano (Italy) and sixth place in Hockenheim – among over 70 international competitors in each event.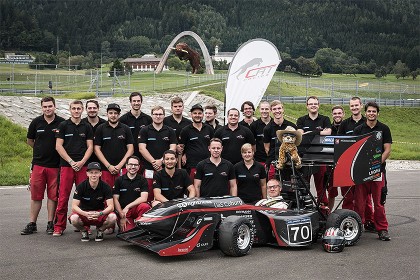 Brighten their future with your heart
Brose China partners with the Gesanghua Education's Aid to help the poor students from Qinghai Huangnan Secondary National School continue their studies. Most of the students come from poor families with annual incomes below 3,000 RMB. Some students even have to quit attending school. In the year of 2016, we have decided to donate tuition fees to students who are excellent in their study and in need of financial support to form a "Brose Class." A number of Brose employees will visit the "Brose Class" in Qinghai during the fourth quarter of 2016.