Global responsibility – with a local focus
As a family-owned company, it has always been important to Brose to help people who face difficult situations. We make a conscious effort to concentrate our social commitment on the regions surrounding our locations. This enables us to provide support where our proximity gives us keen insight into the unique local needs and challenges.
More than a home for Mexico's children
In 2012 a children's home called "Alegria de los Ninos" was established near our Mexican location in El Marques. The facility currently houses 96 orphans and other children from socially disadvantaged families. The children receive both psychological care and basic education here. The group home has also been successful in finding new families for orphaned children: it helped successfully place 36 children in 2015 alone. Brose has supported the initiative since its inception with material and monetary donations including school supplies and toys.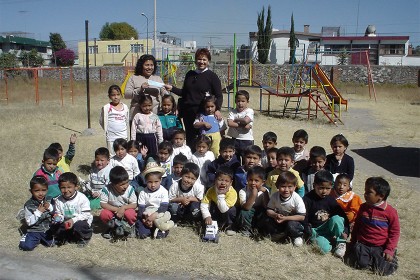 School education in Curitiba
Our Brazilian location in Curitiba has partnered with the Sao José dos Pinhais local municipal authorities to support the Cyro Pelizzari Educational Center since 2005. Every year the project enables hundreds of children and young adults from socially disadvantaged families to receive education and training. Brose not only offers financial support, but also donates books, arranges visits to theaters and museums and organizes an annual Christmas party. In the future we also plan to offer additional support for "Formare", a regional vocational training project.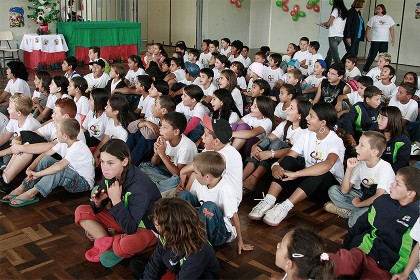 Set example for environmental protection
In the year of 2016, Brose China participated in the "Million Tree Project," an environment protection campaign in Inner Mongolia organized by the "Shanghai Roots & Shoots" foundation. The "Brose Forest", which included 4,000 seedlings, were planted to help stop desertification in the region. Our aim is to draw public attentions to the program and encourage more people to actively participate in environmental friendly initiative – including in their daily lives.